We Are Not Different (WAND) is a European Erasmus+ project focused on the problem of social exclusion of children and the sectoral priorities of adult education. The marginalization of boys and girls in school is a topical issue, which has both short- and long-term consequences. For this reason, the WAND project aims to help parents in the education of marginalized children at school by creating a learning kit consisting of an online learning platform, containing a guide and a set of learning videos.
PROJECT PROGRESS
During the last months of 2021, the partners of the Smart Educational Projects Association (Romania), Inercia Digital (Spain), LatConsul (Latvia) and Polaris (Italy) participated in 2 training courses, one held in Vasto (Italy) in September and another held in Riga (Latvia) The objective of these trainings was to improve the skills of 12 trainers from partner organizations to provide quality training in the field of education for parents with the aim of developing skills that ensure the social inclusion of marginalized children.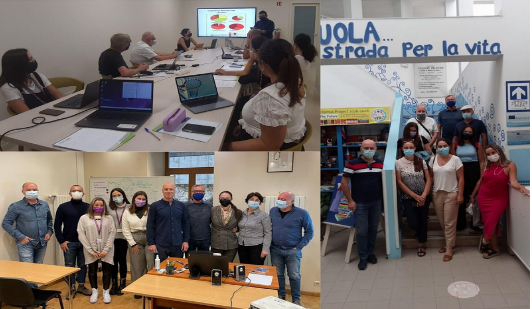 Later in 2022, we have continued working on the WAND Learning Kit, specifically on the development of the e-elearning platform in which a course has been created that is available in English, Romanian, Spanish, Italian and Latvian. This course contains training modules on creative thinking, effective communication, stress and how to deal with it, time management and self-confidence and within these modules there is theoretical content, educational videos and practical materials so that parents, mothers and educators can have these support materials at their fingertips.
During the months of March and April, both online and face-to-face training workshops have been held in all the organizations, aimed at parents and educators with the aim of putting the e-learning platform into practice and all the content developed so that the participants They will learn to better manage their time, as well as techniques that they will use together with their children or students to increase creativity, self-confidence and effective communication.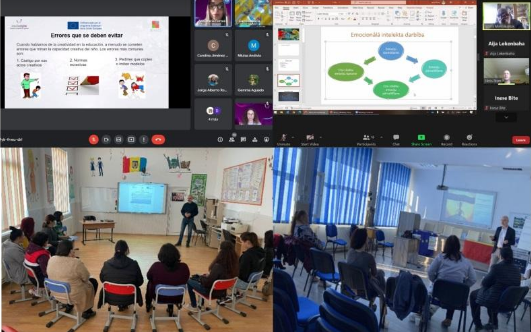 We are currently in the final stage of the project, in which the main objective is to disseminate all the results of the WAND project to promote the social inclusion of children in school. After many months of work, the project will come to an end on May 31st and for this reason multiplier events will be held in all the cities of the partners to present the results of the project as well as to give visibility and involve all the interested parties, such as associations, schools, parents, educators, etc.

https://wandproject.eu/wp-content/uploads/2022/04/cofunded-white-300x86-copia-300x66.png
0
0
Fran Gomez
https://wandproject.eu/wp-content/uploads/2022/04/cofunded-white-300x86-copia-300x66.png
Fran Gomez
2022-07-21 08:51:18
2022-07-21 09:55:06
Third Newsletter