Do you know project WAND?
The project We Are Not Different (WAND) is a project co-funded by the Erasmus+ Programme of the European Union and comes from a consortium of 4 organizations engaged in adult education: the SMART EDUCATIONAL PROJECTS Association (Romania), Inercia Digital (Spain), LatConsul (Latvia), Polaris (Italy).
The project is focused on the social inclusion problem of children and the sectoral priorities of adult education: "Improving and expanding the offer on high quality learning opportunities that are tailored according to the needs of low-skilled or highly-qualified adults" and "Expand and develop educators' and other staff members' skills who support adult learners".
What is the purpose of the project and its objectives?
The purpose of the project is to create a WAND final product. It is a learning kit consisting of an e-learning platform that includes a guide and a set of learning videos. With WAND, parents on the marginalized children education in school will have the chance of acquiring skills and knowledges through the learning kit
The objectives of the project are:
Improving the skills of 12 trainers from partner organizations to provide quality training in the field of parenting education aiming at skill development that will ensure the social inclusion of marginalized children.
Developing effective communication skills, creative thinking, coping strategies, time management and developing self-confidence for 40 parents of school-marginalized children by using WAND
Supporting and promoting the WAND network by transferring and multiplying the project results.
Next stepsLast January all the partners attended the kick-off meeting in Targu where they planned the project activities. At the moment the e-learning platform is ready and in the coming months, there will be a learning activity for trainers where they will improve their skills to provide a proper instruction in social inclusion. Besides, partners continue working in the guide of the project and the set of learning videos.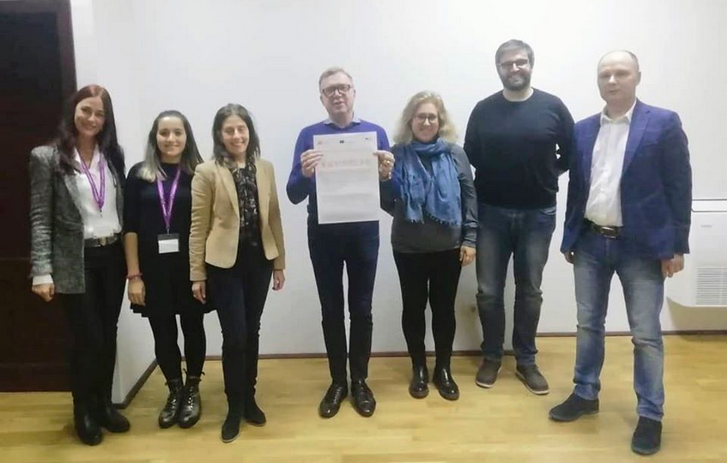 https://wandproject.eu/wp-content/uploads/2022/04/cofunded-white-300x86-copia-300x66.png
0
0
Fran Gomez
https://wandproject.eu/wp-content/uploads/2022/04/cofunded-white-300x86-copia-300x66.png
Fran Gomez
2022-07-21 08:00:00
2022-07-22 09:43:10
First Newsletter